You were pregnant.  Determined. Prepared. You've read every article about nursing and went to a breastfeeding workshop at the hospital where you were delivering your baby. You know in your head and heart that it's the only thing you want to feed your baby since it's a most natural act that women have been performing for thousands of years. The baby arrives and reality hits. Who knew breastfeeding is this hard?
A lot of first-time moms struggle with milk supply. We obsess, cry and cheer over every drop of milk and measure what our babies are consuming down to the ml. I remember pumping after every feed in an attempt to bump up my milk supply but missing the point that a big part of producing enough milk is getting enough rest and eating well.
Here are 3 quick recipes that can help with your milk supply so hopefully you have more time to focus on the fun parts of spending time with your newborn. (and maybe sleep a little.)

NO-BAKE LACTATION BITES (Source: Maegan – The BakerMama)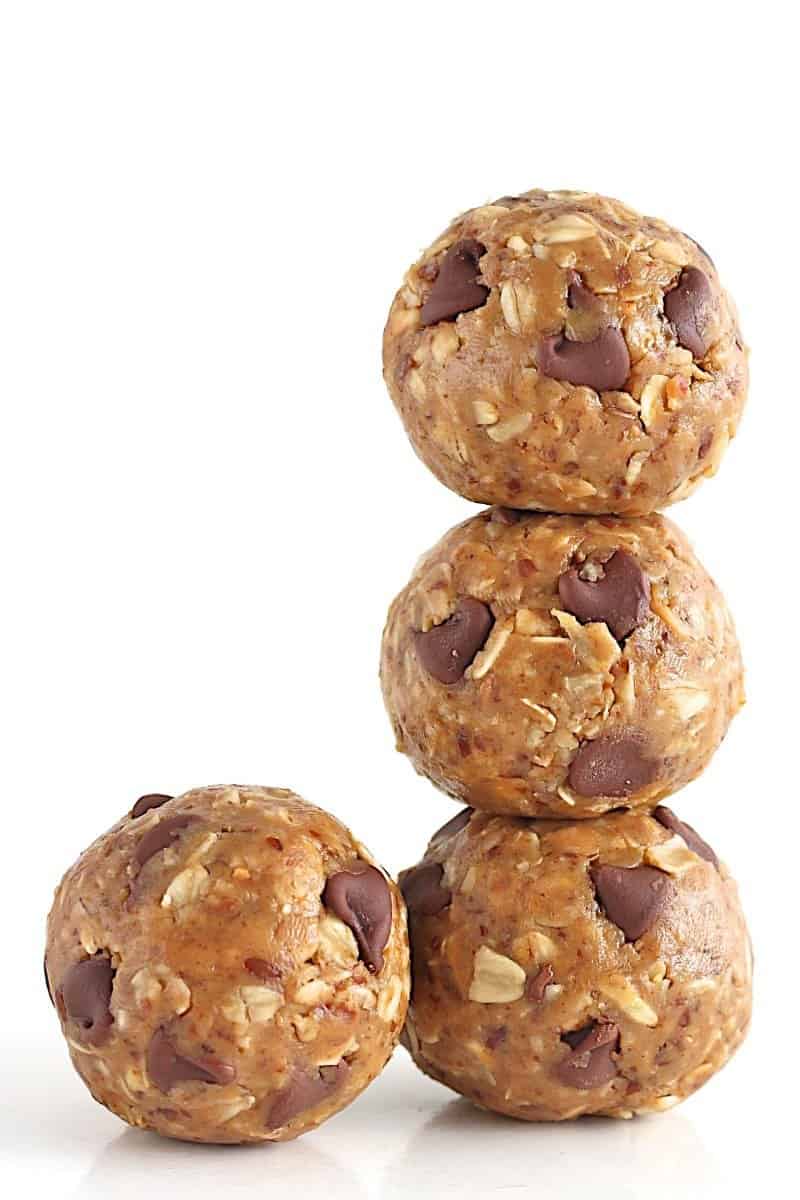 These yummy no-bake lactation bites are perfect for a nursing mom or anyone who needs a healthy, hearty, handy boost of energy!
Serves: 2 dozen
Ingredients
2 cups old-fashioned oats
½ cup ground or milled flaxseed
3 tablespoons brewer's yeast
1 cup peanut butter or almond butter
½ cup honey
1 teaspoon vanilla
½ cup dark chocolate chips
Instructions
In the bowl of an electric mixer fitted with the paddle attachment, add all ingredients except for the chocolate chips. Mix on low speed until mixture is well combined. Stir in chocolate chips.
Roll mixture into 2-tablespoon sized smooth balls and place on a parchment-lined baking sheet. Place in the refrigerator for 30 minutes or enjoy right away. Once the bites have set, transfer them to an air-tight container and store in the refrigerator for up to 2 weeks.
Notes
Mixture can be pressed into an 8×8-inch baking dish and cut into bars, if desired. Other optional add-ins: ½ chopped nuts (such as almonds or walnuts) and ½ cup dried fruit
EASY CHERRY-ALMOND BREAKFAST SMOOTHIE  (Source: Sweet Peas And Saffron)
Prep Time
2 mins
Almonds encourages milk production in nursing mothers!
Serves: 1
Ingredients
1

cup

cherries

frozen, pits removed

1/2

cup

almond milk

1/2

cup

greek yogurt

plain

1/2

tablespoon

honey

1/8

teaspoon

almond extract
Instructions
Combine everything in a blender and blend away!
BLUEBERRY MUFFIN OVERNIGHT OATS  (Source: Fit Foodie Finds)
Prep Time
10 mins
All the same flavors of a blueberry muffin but 100% better for you! Make these Blueberry Muffin overnight oats tomorrow morning for a healthy breakfast! 
Ingredients
Dry
1 cup rolled oats
1/2 cup blueberries, mashed with a fork
2 tablespoons chia seeds
1 teaspoon vanilla extract
1 tablespoon honey
1 teaspoon lemon zest (+more for topping!)
pinch of salt
Wet
1/2 cup vanilla Greek yogurt
3/4 cup unsweetened almond milk
Instructions
First, mash 1/2 cup blueberries in a large bowl. Then add the rest of the wet ingredients and mix until smooth.
Add in dry ingredients and mix again.
Place in the refrigerator, cover for at least 2 hours or overnight. Serve cold.
Top with granola, lemon zest, and fresh blueberries.
Notes
Feel free to double this recipe
It should stay good refrigerated for up to 3-4 days.
Depending on how thick you like your overnight oats, you may add a splash of almond milk before serving.